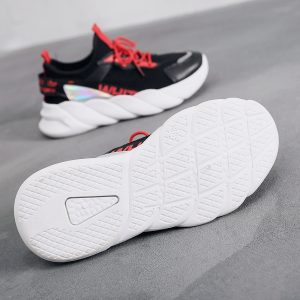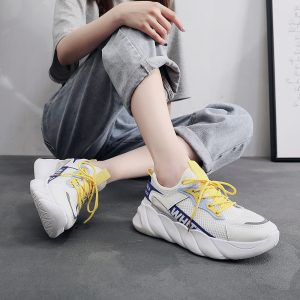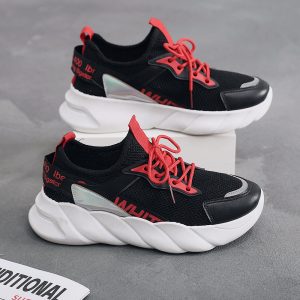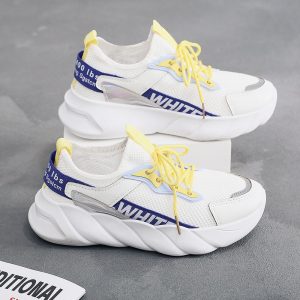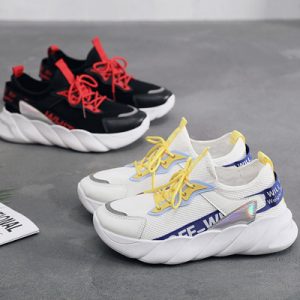 | | |
| --- | --- |
| product name | Women sneaker |
| Style | Running shoes, Walking Shoes |
| Upper Material | Flying fabric |
| Logo | Custom Logo |
| Sole material | plastic |
| Season | Winter, Summer, Spring, Autumn |
| Gender | female |
| Size | 36-40 |
| Feature | Comfortable and skin-friendly, breathable and sweat-absorbent |
| Color | Black, white, yellow, red, green, pink, blue, gray, etc., can be customized |
| Packing | Carton |
| Sample Time | 3-5 Working Days |
| MOQ | 50pcs |
How to choose Sneaker:
1. Sneaker's fit comfort
When buying a Sneaker, it depends on whether it fits comfortably. Sneaker's comfortable fit can reduce the occurrence of blisters under the feet and prevent the feet from sliding in the shoes and causing injuries.
2. The functionality of Sneaker
Due to the different forms of exercise, the functionality of the shoes is also different. When choosing Sneaker, it is necessary to understand the function of the shoes, anti-skid function, shock absorption function, stability, etc. are indispensable. Sports shoes with better anti-slip function can increase the friction of the shoes and reduce the chance of slipping and falling. Sneaker with good shock absorption performance can reduce the impact of external force on the foot. Sneaker with good stability can protect the ankle.
3. Sneaker's breathable and antibacterial properties
Sneaker should pay attention to the breathability and antibacterial and odor resistance of the shoes when choosing shoes, because the feet will sweat during exercise, and the shoes with strong breathability can quickly evaporate the sweat of the feet and prevent the feet from being infected by bacteria.
4. Sneaker material
When Sneaker is selected, you can take a squatting position to check the bending of the shoes. Choose softer upper and sole materials, so that they are easy to bend. If it is too hard, it is not easy to bend, and the feet are easy to fatigue.
5. Try on reserved space
When trying on Sneaker, leave a certain amount of space at the front of the toes to avoid redness and swelling due to abrasions in the small shoes. In addition, there is space in the shoes to adjust the moisture of the feet and keep the feet dry and comfortable. . When buying Sneaker, both feet must be tried on, because everyone's two feet are different in size.
6. Know your foot shape
You should choose according to your foot type, whether you have flat feet, normal feet or high feet. If you have a flat foot, you should choose a Sneaker with a hard back and strong support. If you have a high foot, you should choose a Sneaker with strong shock absorption and good heel stability. You can buy any Sneaker for ordinary feet.